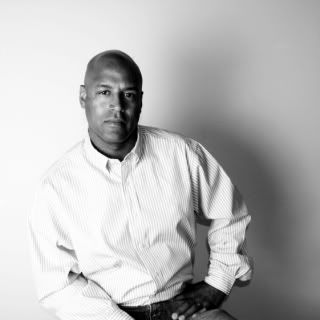 Like so many men his age, his creed and his race he found himself trapped in a maze of destruction. Yet, there was still something quite different about this man. His tale would be one of retribution! His name….Willie L. Harris and his tale would be told in his self-written memoir titled "Whose Will: Ordinary Person, Extraordinary Life".
I met Mr. Harris while attending this year's Decatur Book Festival (Ga.) where he was a featured author speaking before a quiet crowd of onlookers. With so many writers and authors there it was very hard to tune into any one particular voice. Yet, after reading only a few short verses, one could tell this was no ordinary orator. I instantly knew I had to have Mr. Harris on my talk radio show "the Conversaion" to delve further into his journey. I wanted to find out how he was able to right the ship and find his way back from Chaos to Order. Below is the very same interview we had not too long ago. Click the link and discover one man's journey which will surely tug at your heart and focus your mind…
It's hard to believe this was the author's first attempt at writing. Harris has a natural way of bringing you into the story and helping you navigate his life as a boy growing up in rural Georgia. You see how a boy balances loving his father and hating the abuse he doled out to his mother. "Whose Will" is a 232 page turner told by a man who admittedly could barely read or write. Yet, God became his teacher in all things not withstanding... storytelling. This book is clearly about overcoming the odds. It is a monument to those who think life has no meaning and no escape. You will discover hope, courage, power of choice, honesty, perseverance, success and FAITH!
Author Willie L. Harris is alive today after facing drug addiction and graduating from high school without any technical skills. His life growing up was riddled with drugs, violence and other street vices. But you must read from cover to cover to truly understand and learn how a Faith in God can deliver you from the evils of your mind and the World. I highly recommend this book to anyone, of any race, in any condition, living in any country. Thanks Mr. Harris for allowing us a peek into your greatness…
Whose Will: ordinary person, extraordinary life
Author: Willie L. Harris Jr.
Cover design: Ashil Parag
ISBN-13 978-0-9818572-0-6
http://www.whosewill.com/
the Talk Radio Show "the Conversation" airs each Sunday at 4pm EST and Wed. 7pm EST at: www.blogtalkradio.com/survive365